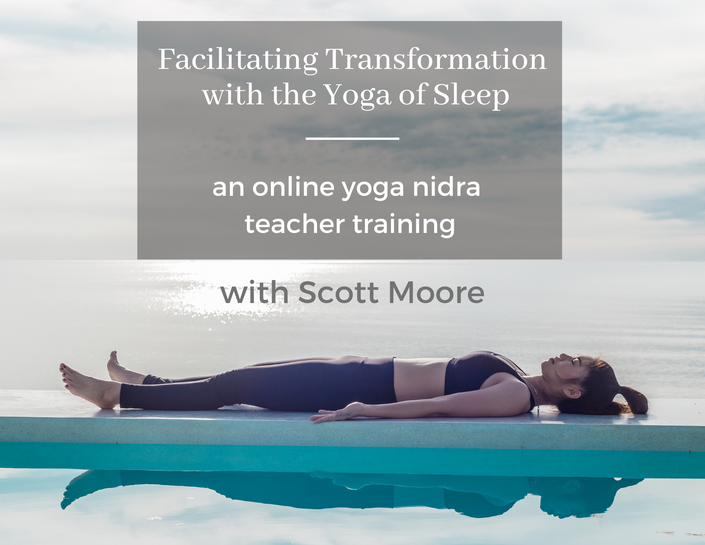 Facilitating Transformation with The Yoga of Sleep
An in-depth Yoga Nidra training for teachers, coaches, and therapists interested in facilitating powerful transformation for self and others.
Enroll in Course
Facilitating Transformation with the Yoga of Sleep
50-Hour Online Yoga Nidra Teacher Training
Yoga Alliance Approved (YACE)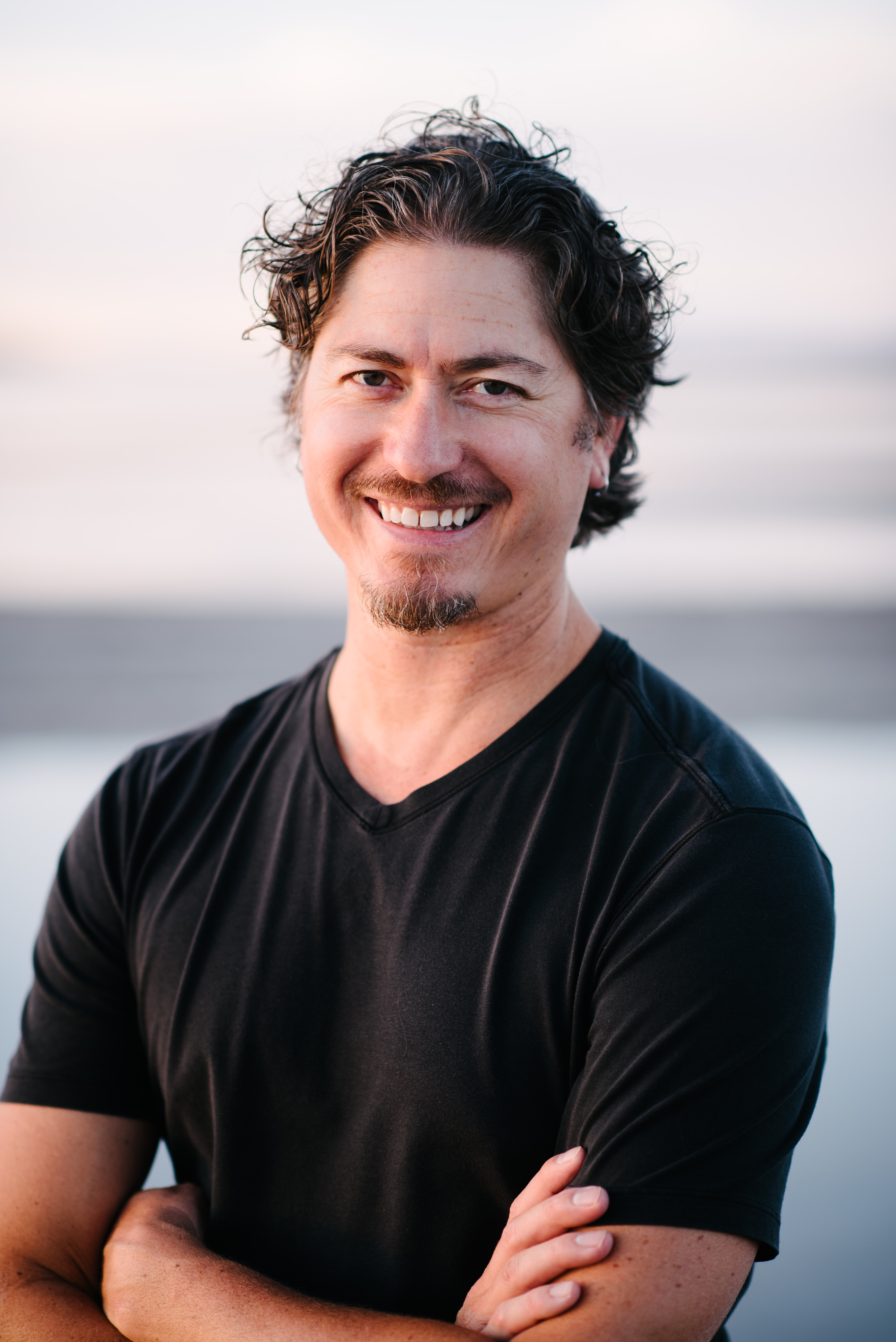 Welcome! My name is Scott Moore and I'm a 20-year professional of the yoga industry. I'm also the owner of Scott Moore School of Yoga and a teacher, entrepreneur, blogger, and author of Practical Yoga Nidra: A 10-Step Method to Reduce Stress, Improve Sleep, and Restore Your Spirit.
I'm absolutely passionate about Yoga Nidra. Yoga Nidra has taught me more about myself, the Universe, and my purpose in the world than any other practice and I can't wait to share what I've learned with you.
You may be reading this because like me, you've experienced one of the many profound benefits that Yoga Nidra can provide: deep emotional healing, body/mind/spirit wellness, unparalleled relaxation and stress reduction, and profound insight on the forever-journey toward spiritual awakening. Plus, you may want to develop the skills to teach Yoga Nidra like an expert. Or, maybe you've heard other's rave about this practice and you're curious to learn just what it is that makes Yoga Nidra so special. Either way, I'm glad you're here, you've come to the right place.
If you've ever thought about teaching Yoga Nidra, now is the time—the world needs it more than ever. Also, the world needs more qualified Yoga Nidra teachers, and this course is designed to teach you to become a Yoga Nidra expert, delivering this healing practice in the power of your own voice— because there's no one who can teach like you can.
One of the things I've learned about Yoga Nidra is that even though practicing it is very easy and can lead to profound transformation, being an effective Yoga Nidra facilitator can be very difficult. This is why I've created Facilitating Transformation with the Yoga of Sleep, an enlightening, engaging, and enjoyable online Yoga Nidra teacher training where you will learn the art and science of teaching Yoga Nidra using the power of your own voice. You'll also learn how to apply your expertise to acquire and create excellent teaching opportunities through live or online group classes, workshops, courses, private sessions, and even how to lead yoga retreats and other paid events. I'll even teach you how to create digital products to sell and share your teaching gifts with the world. In short, you'll learn how to make a massive impact while making a great living doing what you love.
What's So Great About Yoga Nidra?
Often called the "yoga of sleep," Yoga Nidra is a several thousand years-old form of guided meditation that is uniquely designed to powerfully connect the body, mind, and spirit to wake you up to the limitless power within. Though it's an ancient practice, Yoga Nidra couldn't be a more relevant and potent tool to meet the complexities and demands that we face in everyday modern life.
In my 13 years of teaching Yoga Nidra, I've seen thousands of people benefit from this essential practice in both simple and profound ways, including:
Optimized performance, learning, and creativity
Diminished stress and depression
Better sleep
Lower blood pressure
Improved relationships
Pain management
Greater sense of purpose and meaning
Greater perspective over life's problems
Improved self confidence
Powerful spiritual insight
Managing compulsions and addictions
My Journey of Teaching Yoga Nidra
When I completed my first Yoga Nidra teacher training in 2008 and started incorporating the practices I'd learned into my yoga classes, I quickly became frustrated as a teacher because I knew how powerful Yoga Nidra could be, but it soon became clear that I wasn't nearly as prepared to teach it in my classes as I needed. First, I couldn't make the impact I wanted to because the scripts I was given in my training were far too general—they didn't meet my clients' specific needs, and I was never taught how to deliver customized Yoga Nidra. What any experienced teacher can tell you is that just like in yoga asana, one size doesn't fit all. Second, my training didn't teach me how to leverage my own voice, so my teaching didn't feel authentic and my students could tell. I knew I could make the largest impact if I could teach from my own voice, experience, specialization, and interest, but I hadn't a clue how to do this at first. Third, as much as it pains me to say this, though I'd had transformational experiences with Yoga Nidra, many of my yoga students found Yoga Nidra to be, well… too boring. They may have enjoyed it the first time, but hearing the same tired script over and over again was putting people to sleep...in the wrong way.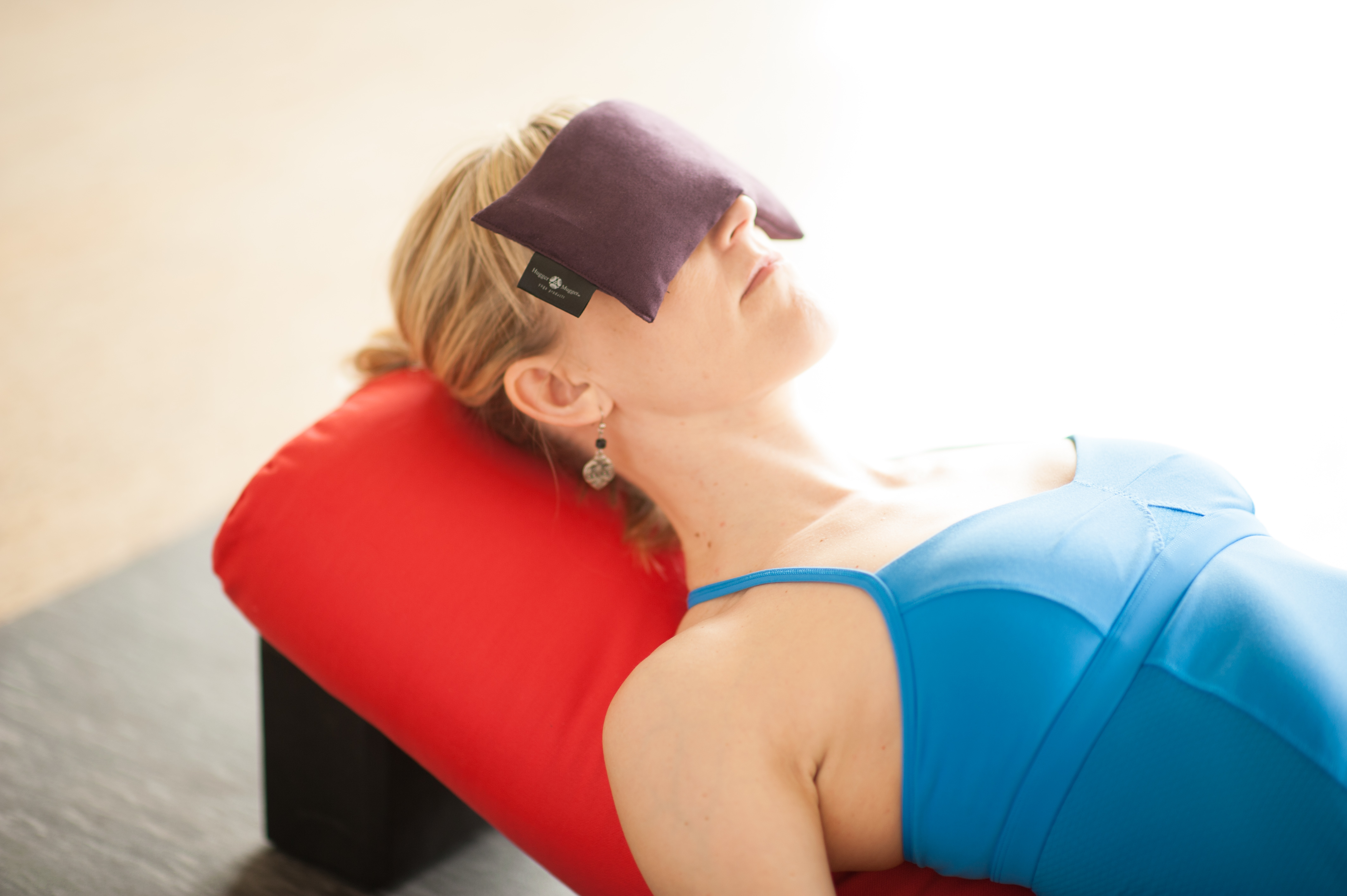 But, my early struggles facilitating Yoga Nidra turned out to be an enormous gift, because it taught me that this ancient practice was in no way designed to be a rote experience. My struggles in teaching drove me to dive deeper in my studies and to practice more Yoga Nidra. And doing so, I learned volumes about the essential principles of this fascinating practice. Soon, I began incorporating these principles into my Yoga Nidra classes, now with the ability to innovate, adapt, and deliver profound Yoga Nidra experiences that were customized to my clients. My teaching became fresh, authentic, engaging, and transformational. And faster than you can say "savasana on steroids," my Yoga Nidra classes, workshops, and courses were packed. Even my clients who were previously bored by my Yoga Nidra classes came back to stay.
Since then, I have facilitated thousands of hours of Yoga Nidra for my clients, and this beautiful practice continues to reveal deeper and deeper transformation, both for my clients as well as myself, more than I ever realized was possible in those early days of teaching. I even discovered how teaching Yoga Nidra itself is a pathway to greater learning and spiritual awakening.
My approach to Yoga Nidra caught the eye of other yoga teachers and it wasn't long before I developed a novel teacher training program, where I taught that once you have a deeper understanding of what the principles and techniques of Yoga Nidra are pointing to, you can deliver them in any context for any client, using the unparalleled power of your own voice.
Offering my Yoga Nidra teacher training program helped me to discover another passion of mine, which is helping others reveal the expert teacher that is already inside of them and empowering them to share this essential practice with the world.
What makes this course stand out over other Yoga Nidra trainings?
To be a transformational teacher your teaching must be based on your own very personal and powerful experiences, and not simply by repeating someone else's information. In fact, this point is so important that I've created this course in two distinct parts. The first part, called Waking Up with the Yoga of Sleep, exists solely to facilitate your own deep transformation through practicing Yoga Nidra. The best courses not only give you knowledge and teach you a new skill, they also change who you are. This course facilitates your own personal transformation by using Yoga Nidra to help you experience:
A deep personal inquiry to know your True Self
The Universe embraces you in the fascinating dance between form and consciousness
Mapping the beautiful illusions: Understanding the Koshas
How everything in your life is inviting you to wake up the person you're destined to become
The secret power of Presence
Uplevelled states of consciousness leading you to uplevelled stages of consciousness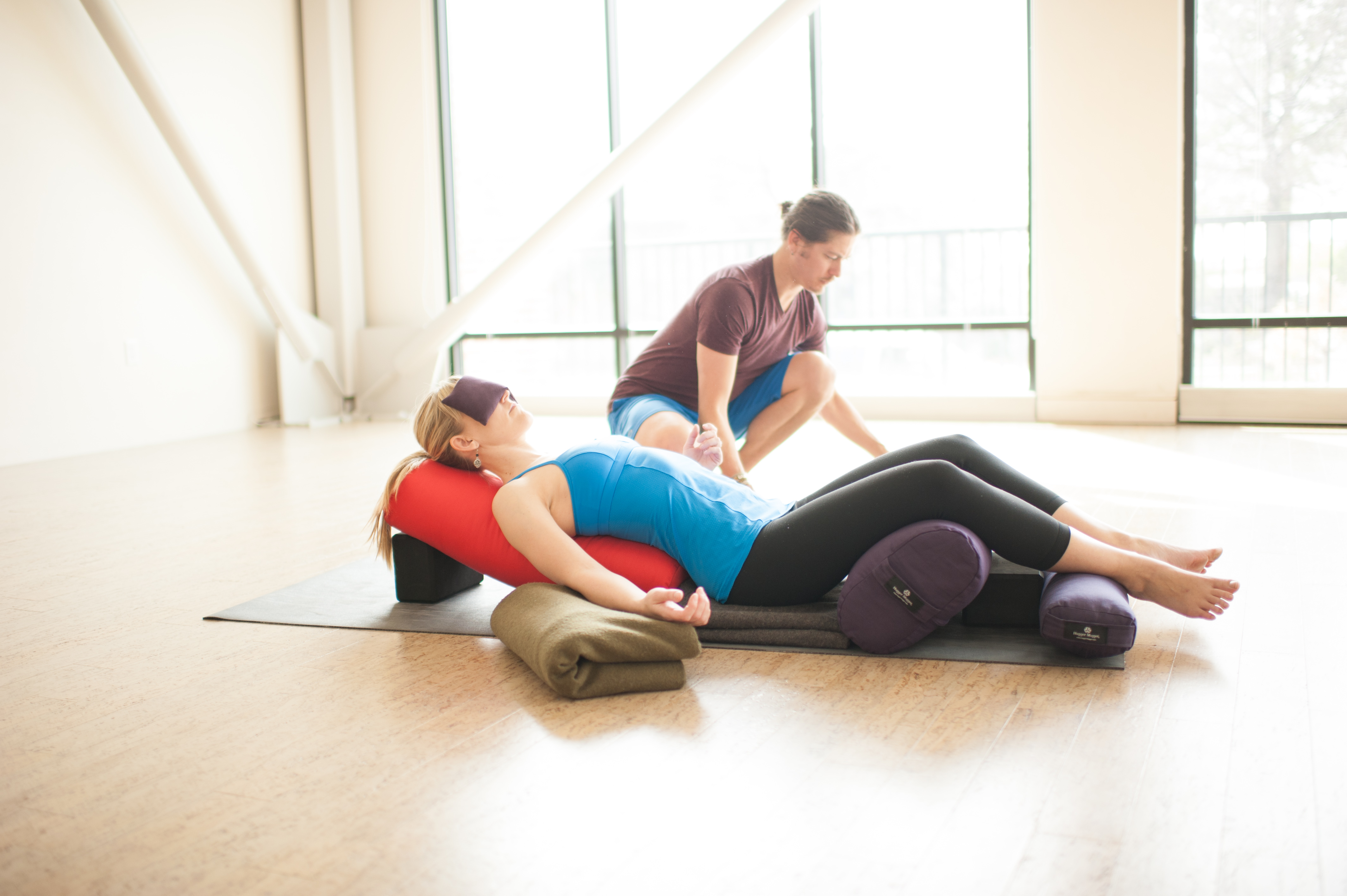 You'll wake up to your True Self through the power of Yoga Nidra as you experience and learn about the fascinating angles of this ancient practice, such as:
Storytelling, poetry, and the mythic landscape
Philosophy and history of the practice
Mantra and mindfulness practices
Science and psychology foundations
Then, once you've done a deep dive into your own soul in the first section, now knowing even better what Yoga Nidra is pointing to, the next section is dedicated to teaching you how to become an expert Yoga Nidra facilitator. Not only that but how to boldly offer this practice to the world based on your own experiences and in your own voice. You'll learn the essential tools, principles, rudiments, and techniques that will empower you to adapt any Yoga Nidra session to meet your client's needs. You will also learn how to improvise your own Yoga Nidra classes and write your own Yoga Nidra scripts based on your personal interests and specializations.
What you'll get in this course unlike any other is:
How to facilitate any Yoga Nidra class by following the The Yoga Nidra Roadmap and Yoga Nidra Dyad Roadmap
How to create the container and hold the role of a true teacher
The art of facilitating deep observation
15 essential tools necessary to master the art of facilitating Yoga Nidra
How to be an extraordinary teacher to your students with supportive integration
Lastly, included in the second section is the crucial but seldom-taught information about how to actually be a successful yoga or Yoga Nidra teacher because knowing what to teach and being a successful teacher are very different things. As someone who has graduated hundreds of yoga and Yoga Nidra teachers, and who has been in the industry for 20 years, I see the stark—and frankly unfair— gap between new teachers and experienced teachers in their ability to generate well-paying teaching opportunities in communities, the workplace, and online. Most yoga and Yoga Nidra teacher training courses contain little or no information about how to be a successful teacher, often because the lead trainer is a "yoga rockstar" and does not teach in the community—they simply can't relate to most of us who are out there every day teaching in our communities. Sadly, the result is that too many new teachers never get the chance to start teaching because they were never taught how to acquire good gigs. My many years in this industry has taught me how to make an excellent living teaching yoga and Yoga Nidra (I earn 6 figures a year) and I'm here to tell you that there are many more good paying Yoga Nidra opportunities than there are good teachers to teach them. I've designed this training to teach you the industry secrets to help you begin to earn money right away doing what you love. Allow me to debunk the myth that you have to be a "yoga rockstar'' to be a successful teacher. You don't.
In this course, you'll learn exactly how to acquire and create great paying teaching opportunities, including:
Public and online classes, workshops, and courses
Private students and groups, including Yoga Nidra dyads
Yoga and meditation retreats
Teaching corporations and institutions
Paid speaking events
Creating digital products creation to earn passive income
This training is an investment in your own body/mind/spirit wellness, one that will teach you to become an expert Yoga Nidra teacher, and one that will teach you how to make this training pay for itself and then continue to pay you for many years to come.
This Is My Best Training
I've taught dozens of Yoga Nidra teacher training courses, both in person and online. I have also created several versions of this online training. The paradox in teaching a subject is that by teaching it you actually learn that subject deeper. Each time I've taught a Yoga Nidra teacher training, I receive progressively deeper insight into transformational teaching with Yoga Nidra. I've spent two years combining, distilling, and refining the essential tools and principles, roadmaps and methods to offer what I believe is the best Yoga Nidra teacher training course on the market, one that will teach you to become an expert Yoga Nidra facilitator much quicker than it took me. While I feel that this is my best Yoga Nidra training yet, the real proof is in the teachers that have graduated it.
Here's what others are saying …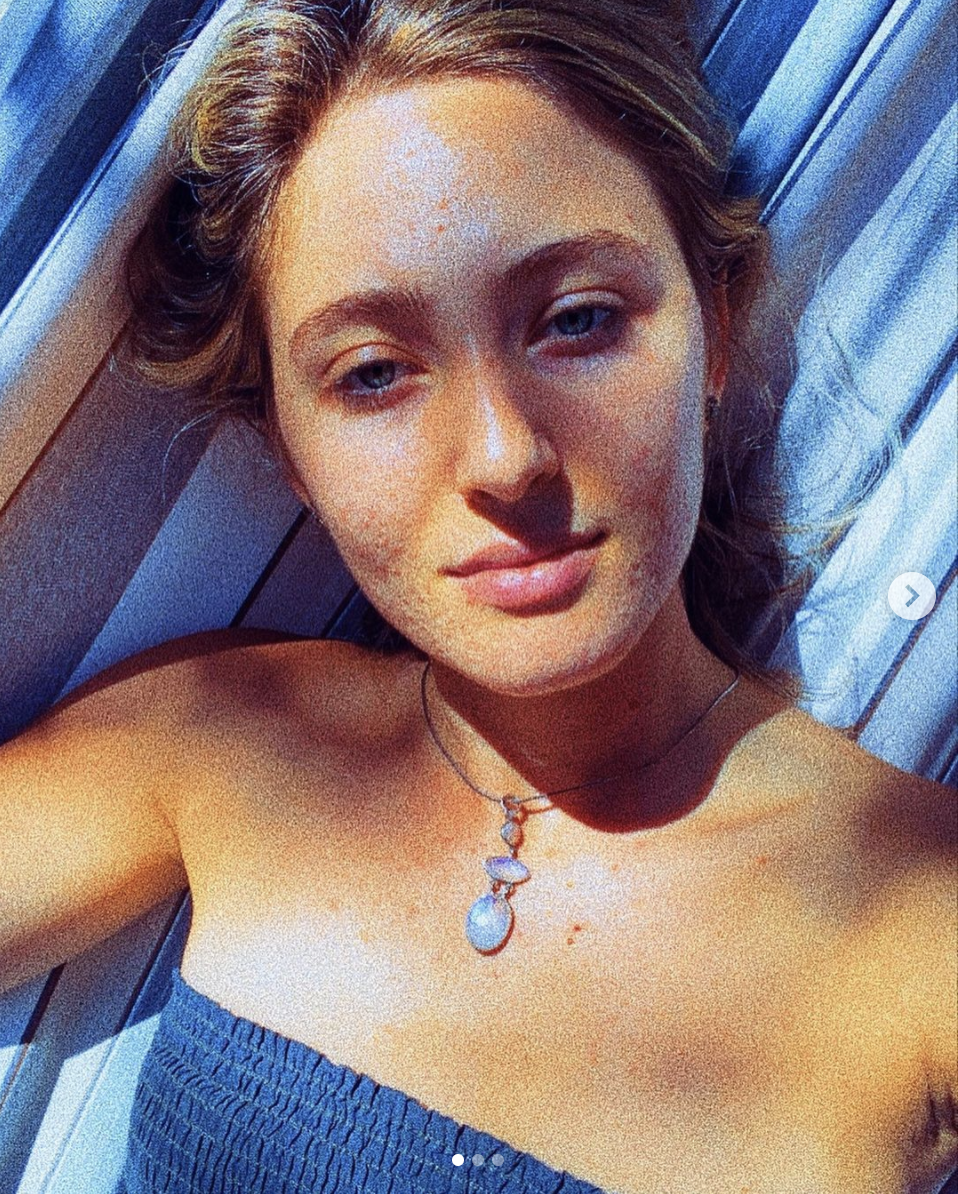 "Scott's training was an absolute joy. Not only does Scott possess a wealth of knowledge about the practice, he brings the teachings to life through his energetic presence, compelling storytelling, and heart-centered teaching. This offering is truly unique, and I'd highly recommend Scott's guidance to anyone interested in going deeper with the incredible practice of Yoga Nidra."
— Eden Orion, Yoga Nidra Graduate and Meditation Teacher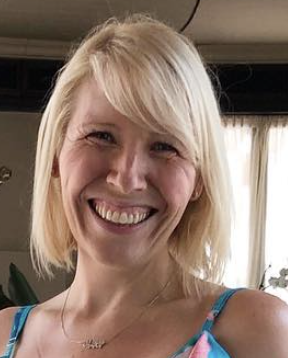 "I signed up for Scott Moore's online Yoga Nidra teacher training course after discovering his scripts online and absolutely loving them. The course was very relaxing and easy to follow … I now feel much more confident in facilitating Yoga Nidra after completing this course. The price was very reasonable and Scott is SO generous, he gives us scripts to work with, meditations that I listen to daily, and online recordings for life. I now have a fantastic Yoga Nidra library to tap into whenever needed. The course itself really helped me to become connected to my inner Self and to become more fully aware of the power inside of us. Thank you Scott Moore for everything!"
—Amy Pope Yoga Nidra Graduate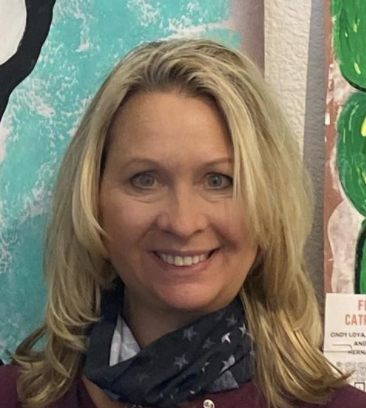 "I have never met Scott, yet I have found him to be one of the best instructors I have ever had. He is knowledgeable, interesting, and kind. He also responded to all my questions in a supportive way, and just made himself available. His teaching website was easy to navigate, and he required that some beneficial work be completed by the student. Just a great program! No wonder he was listed on the web in the top 5 Yoga Nidra Teacher Trainings."
—Andrea Mathwich
What's Included In This Course
You'll get immediate and life-time access to this easy-to-follow course composed of:
Dynamic, easy-to-follow video lectures, practices, and assignments
Specialized pranayama, mindfulness, and mantra practices to help prep your for each lesson
Specialized Yoga Nidra practices that optimize your learning (this is incredible!)
Over 100 pages of expert Yoga Nidra scripts so you can start teaching effective Yoga Nidra classes right away. These scripts will also serve as a template for you as you create your own scripts and classes.
Resources to help you plan and organize yoga and meditation retreats
Fascinating myths and stories to illuminate the teachings
The science and psychology of Yoga Nidra to explain why it works
A suite of resources with dozens of supplementary Yoga Nidra recordings, PDFs, links, books, poetry, myths, articles, and more.
You can do this course on any smart device or computer. You can even download the content to learn offline.
Check out the course modules to see everything that you will learn …
Section 1: Waking Up With The Yoga of Sleep
In this section, I offer an organized curriculum of 10 modules complete with specially-designed and relaxing Yoga Nidra practices, fascinating lectures full of interesting stories, science, psychology and philosophy, as well as breathing and other mindfulness exercises.
This section is about taking care of YOU and will help you wake up from the illusion of being a limited being and as you experience your life as beautiful and miraculous. This section will help you feel as if all the colors in your life have been turned up to 11.
Module 1: Begin The Journey
Start along your path as I show you the map and trails you'll follow on the course of your Yoga Nidra adventure.
Module 2: What Is Yoga Nidra? Waking Up with the Yoga of Sleep
What is this ancient practice and how does it help you wake up?
Module 3: Yoga Nidra: An Inquiry to "Know Thyself"
Socrates will be your guide on this inner odyssey to hear the Oracle's special message just for you.
Module 4: The Greatest Love Story of All Time: Shiva, Shakti, and YOU
You are the lovechild of consciousness and form. See how the world exists as a love note to you.
Module 5: The Koshas: Mapping the Beautiful Illusions
See the world dancing before your eyes, evoking your consciousness to wake up.
Module 6: Non-Dualism and Your Both / And Nature
Ancient myth illuminates the higher dimension of your True Being.
Module 7: The Secret to the Universe is HERE: Presence
The secret to the Universe is literally at your fingertips as you learn to practice presence.
Module 8: Stages and States of Consciousness
Upleveling your state of consciousness uplevels your stage of consciousness.
Module 9: Why Yoga Nidra Works: Science and Psychology
Take a look under the hood and learn how spirit and philosophy is supported by science and psychology.
Module 10: The Big Message & FAQ
The simple and profound truth, how Yoga Nidra applies to every-day life, and listen to me answer some common questions.
Section 2: Facilitating Transformation with the Yoga of Sleep
In this section you will learn how to teach Yoga Nidra like an expert in the power of your own voice using the specific tools and techniques unique to my method, how to be a successful Yoga Nidra teacher, and how to make a positive impact on the world while also making a living.
This course has three parts, each with several modules. Each part has practices and assignments including Yoga Nidra practices, teaching assignments, and class-building assignments.
Part 1
Module 1: Introduction and Overview
Familiarize yourself with the tools to find your voice in this practice.
Module 2: The Yoga Nidra Roadmap
Learn to read the map of an effective Yoga Nidra experience to facilitate transformation for yourself and your students.
Module 3: Creating the Container & The Role of the Teacher
Learn the subtle and essential art of set and setting for a transformational Yoga Nidra experience and understand your primary roles as a teacher.
Module 4: Facilitating Observation & the Three Heavies
Facilitate Transformation by effectively pointing to presence with 3 key objectives.
Module 5: Essential Tools Part 1
Master the tools that will help you facilitate transformation in a Yoga Nidra practice.
Module 6: Essential Tools Part 2
Master the tools that will help you facilitate transformation in a Yoga Nidra practice.
Module 7: Essential Tools Part 3
Master the tools that will help you facilitate transformation in a Yoga Nidra practice.
Module 8: 2 "Yoga Ninja" Tactics
Uncover the 2 GAME-CHANGER tactics that completely revolutionize the practice of teaching Yoga Nidra and will help you to teach like an expert almost immediately.
Module 9: Connecting The Dots—Building an Effective Yoga Nidra Class
Together we'll work through the step-by-step process of building specialized Yoga Nidra classes for yourself and your clients.
Module 10: Yoga Nidra Dyads and Self Practice
Turn facilitating Yoga Nidra on its head and the transformational power of allowing the practitioner to direct the Yoga Nidra experience as you learn the Yoga Nidra Roadmap and the art of Facilitated Awareness.
Module 11: Accessibility and Healing with Yoga Nidra
Reveal how to make this beautiful practice available for all by eliminating discriminating language, marketing, and practices from your teaching. Discover the role of Yoga Nidra toward healing.
Module 12: Integration
Provide the essential integration tools for your student to learn to apply Yoga Nidra in their every-day life and discover the miracle of their own life.
Module 13 FAQ
Clarify any questions you may have about teaching Yoga Nidra.
Part 2: Sharing Yoga Nidra with the World
This section is dedicated to learning how to become a successful teacher. I'll share with you the industry secrets to acquire and create well-paying online and in-person yoga opportunities, how to build interest for your classes as well as format classes, workshops, courses, and even retreats. You'll learn how to support your students and maintain a positive teacher/student relationship. I teach you how to make an impact while also making a living.
Module 1: Introduction
The world needs you to share this practice in only the way that YOU can.
Module 2: Developing Interest
Make your skills available to those who need it.
Module 3: Formatting Classes, Workshops, and Courses
Presentation is everything. Create an offering that will give your students what they need and keep them coming back for more.
Module 4: Virtual Offerings & Supportive Tech.
Broadcast Yoga Nidra to the world with simple and effective tools. Use the "minimum viable product" and learn to scale your offerings.
Module 5: Private Sessions
Tailor a Yoga Nidra experience to the specific needs of an individual. Intake, format, and support for private individuals and groups.
Module 6: Retreats
Learn the insider's tips to leading retreats and provide life-time memories and transformation for your students while giving yourself a "paid vacation."
Module 7: Supporting Your Students
Establish the learning trajectory for your students to support them along their journey.
Module 8: FAQ
Questions and insights about the course
Part 3: Finishing Up and What's Next
Module 1: Resources and Recap Progress
This broad recap will cement the knowledge and experience into your soul to ensure your confidence in teaching right away.
Module 2: Resources Reminder
Re-familiarize yourself with the vast array of supportive resources that come with the course.
Module 3 Finish Line
The big fat message. What it all means. What's possible.
Module 4: Graduation Requirements
Prepare for your graduation: assignments, requirements, and certification.
Part 4: Building Your Mechanism of Influence
Module 1: Make and Impact and Make a Living
5 simple, actionable tools to help you make an Impact and also make a living doing what you love to do.
Resources Included in This Training
Audio Recordings:
Dozens of Yoga Nidra recordings
Mantras
Pranayama practices
Mindfulness practices
Gentle Yoga Practices (Videos)
Restore Yoga Full Practice
Short Prep-For Nidra Gentle Practice
PDFs
Yoga Nidra Class Building Worksheet
The Yoga Nidra and Yoga Nidra Dyad Roadmaps
Prop Setup
Yoga Retreat Locations
List of Koshas
Yoga Nidra Prop Set UP
Yoga Nidra Door Hanger
Pranayama Practices
Mindfulness Practices
Chakras
List of poems used in the training
Essential links to books, websites, articles, podcasts, and interviews
I'm very proud of this Yoga Nidra teacher training, it's my best work yet. I believe in my work so if you complete the course and feel that it didn't help you to become an excellent Yoga Nidra teacher, I'll refund your money within the first 30 days.
There is nobody like you and your skills, talents, and personality have the power to impact certain students in only the way that you can. The world is waking up and in the process, we all desperately need effective Yoga Nidra teachers to transform us into what we may become. People are waiting for you to step up to your higher Self, to become an expert Yoga Nidra teacher, and to facilitate transformation in only the way you can. This is the course to help you find your voice and share this transformational practice with the world.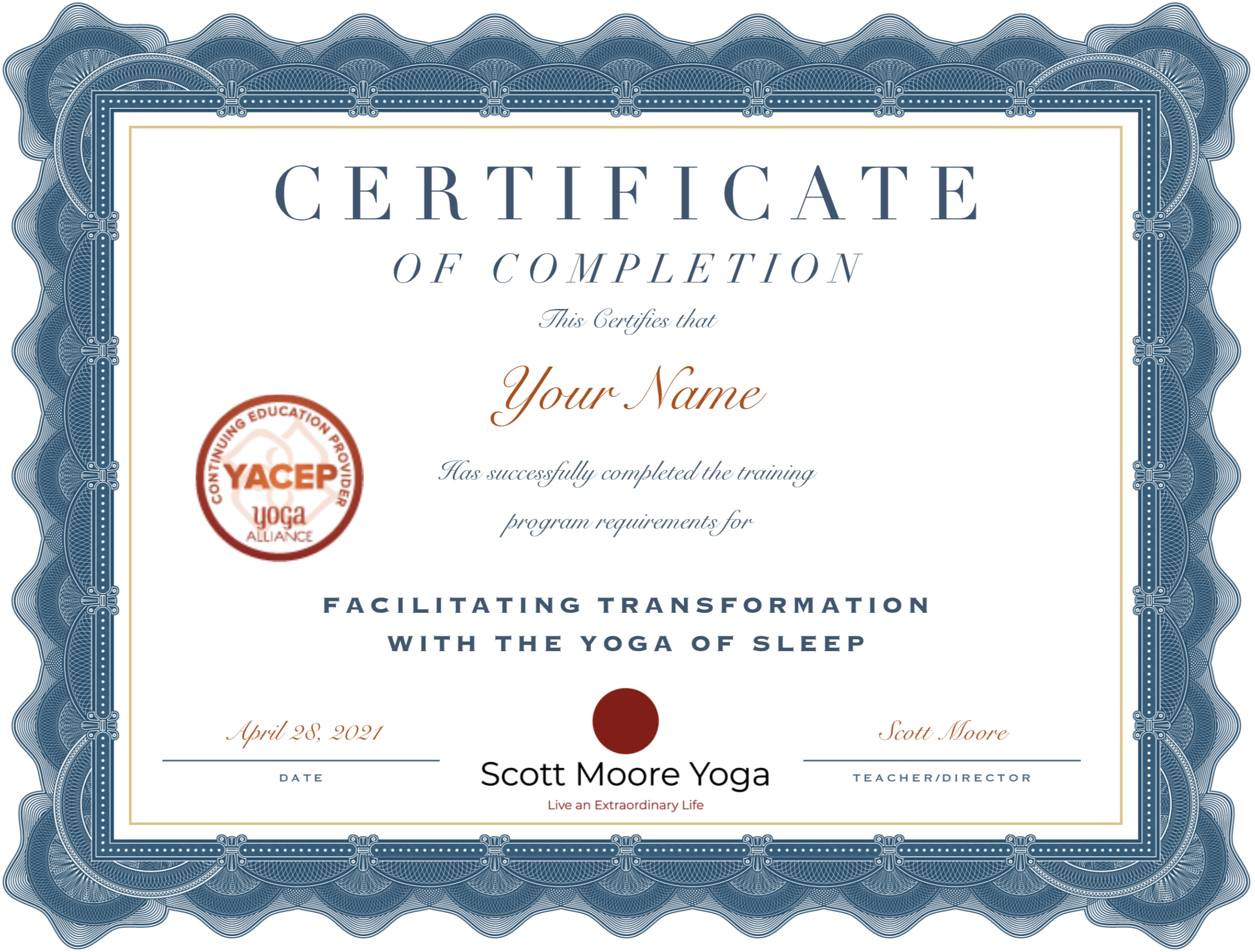 Your Instructor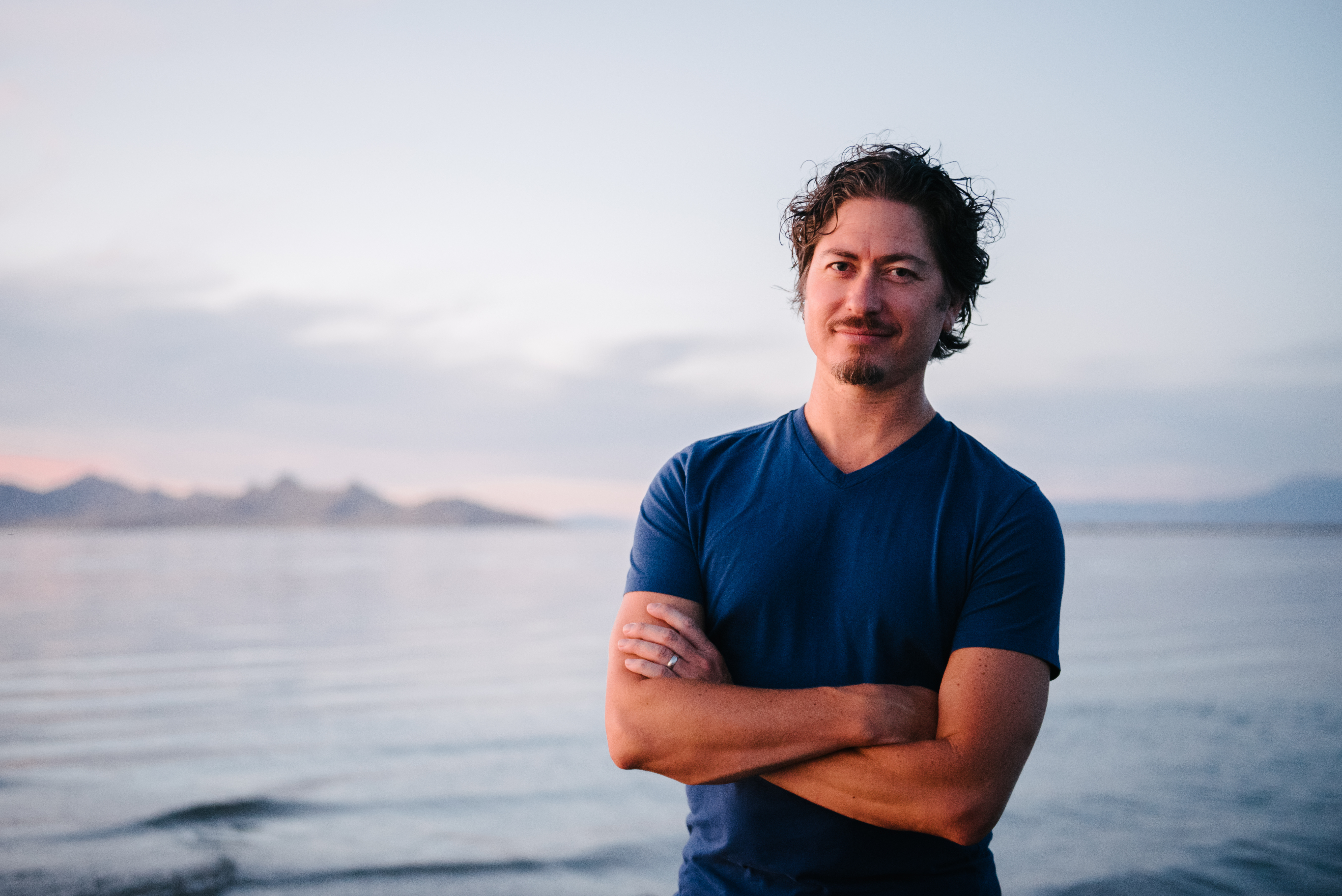 Scott Moore is a senior teacher of yoga and mindfulness in the US (New York, Salt Lake City, LA) and abroad and the author of Practical Yoga Nidra: The 10-Step Method to Reduce Stress, Improve Sleep, and Restore Your Spirit, 5-Minute Manifesting Journal: Focus Your Mind, Raise Your Vibration, And Turn Your Dreams Into Reality, and 20 Yoga Nidra Scripts Vol. 1When he's not teaching or conducting retreats, or traveling to teach, he also writes for Yogi Times, Conscious Life News, Elephant Journal, Mantra Magazine, Medium, and his own blog at scottmooreyoga.com. Scott also loves to run, play the saxophone, and travel with his wife and son. Check out his yoga retreats and trainings in places like Tuscany, France, and Hong Kong , his online Yoga Nidra Course and his Yoga Teacher Mentor Program. Scott currently lives in The South of France with his family.
Course Curriculum
Sharing Yoga Nidra with The World
Available in days
days after you enroll
The Finish Line: Recap Progress, Graduation Requirements, 5 Tools To Build a Mechanism of Influence
Available in days
days after you enroll
Courses Included with Purchase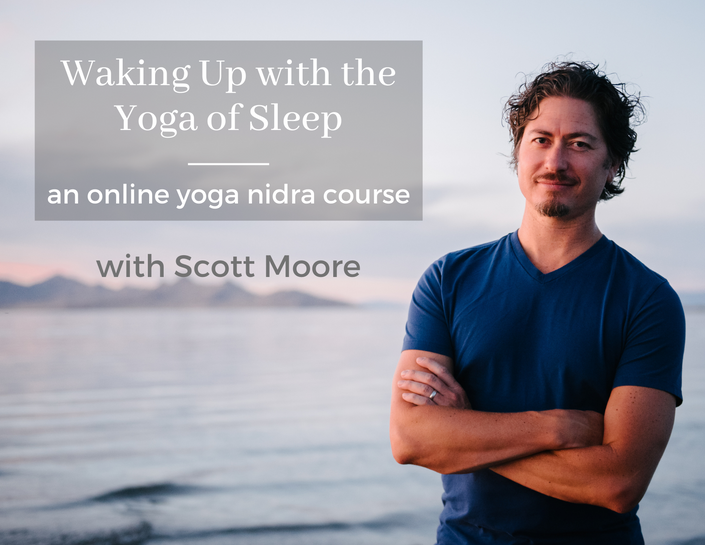 Waking Up with the Yoga of Sleep
a yoga nidra course with Scott Moore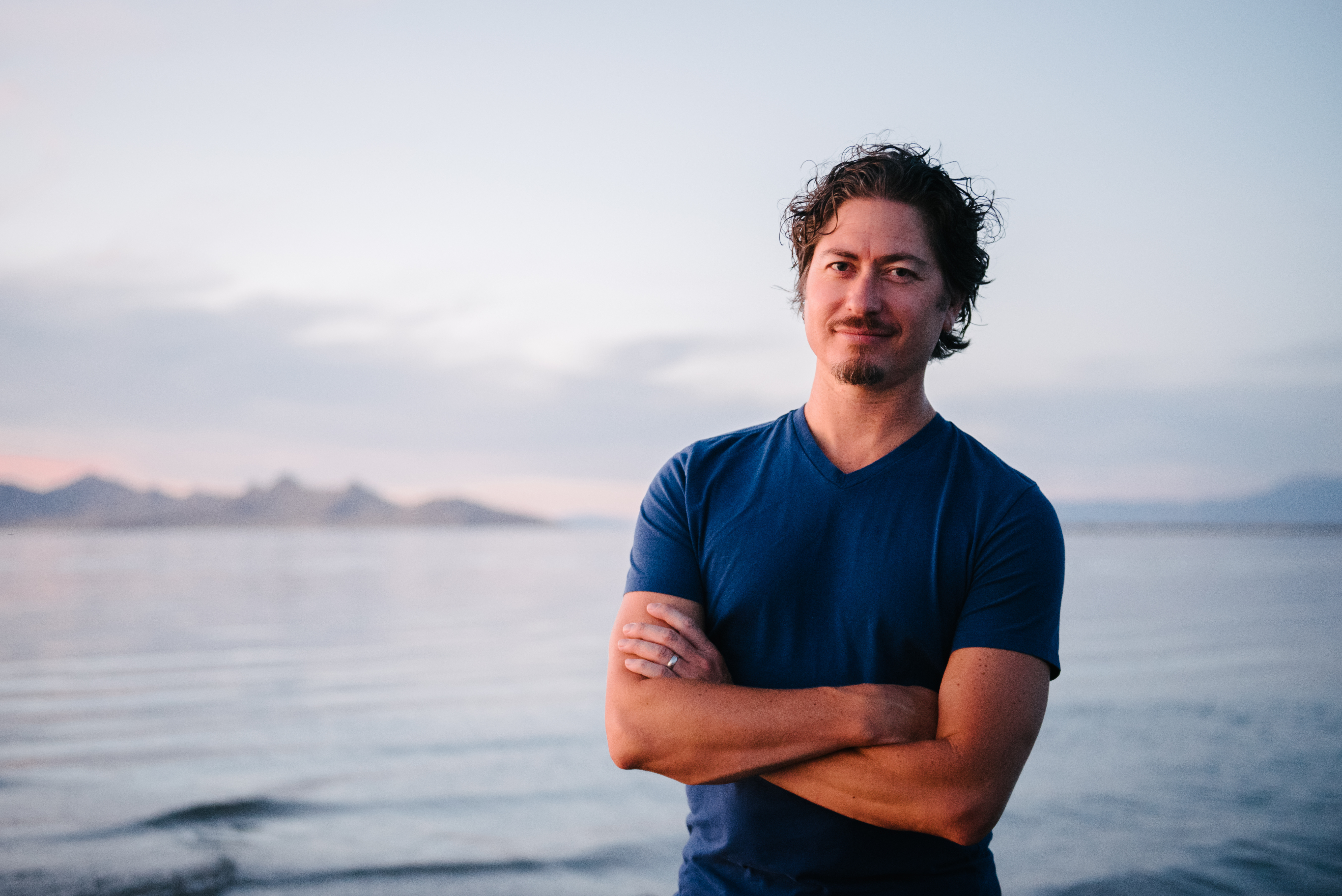 $245
Original Price: $245
Frequently Asked Questions
When does the course start and finish?
The course starts now and never ends! It is a completely self-paced online course - you decide when you start and when you finish.
How long do I have access to the course?
How does lifetime access sound? After enrolling, you have unlimited access to this course for as long as you like - across any and all devices you own.
What if I am unhappy with the course?
We would never want you to be unhappy! If you are unsatisfied with your purchase, contact us in the first 30 days and if you can show that you have completed the entire course (listened to the recordings and videos and completed the practices and assignments) and still feel that the course did not help you to become a better Yoga Nidra teacher, I'll give you a refund.